ROY, Raymond Eucher
1942 - 2020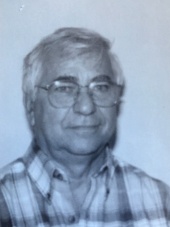 COVID-19 : Veuillez vous référer à l'avis de décès ci-dessous afin de valider si les événements sont maintenus, différés ou annulés — Check the notice below to find out whether a planned event has been deferred or cancelled.
Raymond Eucher Roy
June 15th 1942 – April 4, 2020
The family announces with sorrow his passing on Saturday April 4, 2020 at the Ottawa Heart Institute at the age of 79.  Raymond will be remembered as a very loving husband, father, grandfather, brother, brother-in-law, uncle and friend.   Raymond is survived by his wife Eleanor, his children Stephan and Jennifer; his grandchildren: Gabriel and Neve and his sister Lise and all his extended family.  In lieu of flowers, please send any donations to the Ottawa Heart and Stroke foundation.  The family will be having a celebration of Raymond's life at a later date.  Raymond was loved by all and he will be very sadly missed.
Funeral Cooperative of Ottawa
613-228-2689
Write your sympathies or tribute