CLOUTIER, Annette
1936 - 2019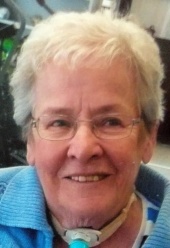 CLOUTIER,   Annette
 1936 -  2019
Annette passed away peacefully in her sleep on November 13, 2019.
Born in Eastview on September 25, 1936, Annette was predeceased by her parents Noella (Gagnon) and Aime Cloutier, by brothers Jean, Yvon, Maurice and Guy, by sisters Paulette, Rita, and Monique.
She is survived by her sister Louise (Paul Joanisse) and her brother Michel (Michelle Drouin).
 Annette retired from the Department of External Affairs after 35 years of service. She was a communicator and was posted to many countries, including France, Poland, Switzerland, the Philippines, Vietnam, Greece. In 1971, Canada established its first diplomatic mission in Peking, China (Beijing). She was part of that first Canadian team sent to set up the Canadian Embassy.
 She leaves many nephews and nieces who have fond memories of their adventurous aunt Annette, who touched their hearts and fueled their imagination.
 She spoke often of her friends at Alta Vista and was thankful for all the good care she received from all who interacted with her.
 At Annette's request, there will be a private family interment in the Spring at Notre Dame Cemetery.
Write your sympathies or tribute