ROSS, Dawn
1936 - 2021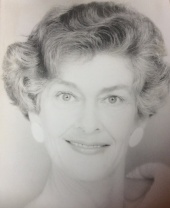 Dawn Ross of Ottawa passed away peacefully on November 2, 2021 after a long struggle with Chronic Obstructive Pulmonary Disease. She was born to the late Donald and Isabelle Ross in Quebec City, Quebec on February 28, 1936 and had a younger sister, the late Patricia Ross and an older brother, the late Sidney Ross.
Dawn is survived by her three children: Wayne (Laila), Lyle, and Laura (Ted); and four grandchildren: Odin, Aurora, Maddie and Emmy, as well as her ex-husband Jim Sawtell.
Dawn earned a Business Studies diploma from college in Quebec City and went on to a career in the Federal Civil Service in Ottawa, highlighted by her position as Contracts Manager for Expo67 under the Centennial Commission. Her work gained her the award of Order of Merit for Service to the Nation from the Governor General. For years, she entertained her colleagues with her oratory skills in the Toastmasters Club in her later career.
She will be forever remembered for her quick wit, boundless energy and sense of humour. Active most of her life, Dawn enjoyed water skiing, basketball, curling, wilderness canoe camping, cross-country skiing, lawn bowling, Aquafit and carpet bowling. She always put her family first and loved watching her sons play ice hockey and her daughter figure skate, and was always up for a card game.
Visitation by family, friends, and acquaintances will be from 2:00 pm to 4:00 pm on Sunday, November 7, 2021 at the Funeral Co-operative at 419 St. Laurent Blvd. in Ottawa.
Write your sympathies or tribute