Ottawa's alternative full service funeral choice
STAPLES, Eric
1934 - 2018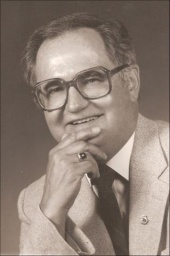 It is with heavy hearts that we announce the passing of Eric  Staples (age 83) on Tuesday March 13, 2018 at the Ottawa Maycourt Hospice, with the unconditional love and support of his children and family.  Over the years, Eric expressed his gratitude to his healthcare providers and for the healthcare system.  He was an inspiration to many, facing his numerous medical challenges with courage, strength, dignity, and humour.  He beat the medical odds on many occasions.
Eric is survived by his long time partner Robina Brinson (Gander Nfld), her children Lorraine (Lloyd) and Cheyanne (Christine) and her grandchildren. In Ottawa, he is survived by his beloved children Michael (Suzanne; grandchildren Matthew and Monique), Mona, Brenda, Wanda (Rob Kyte) and his children's mother, Florence (Babineau) Staples.  He is pre-deceased by his parents Kathleen (Bonenfant) and Alden Staples and his sister Shirley (John).  He is the loving eldest brother of Moonyeen (the late Regis), MaryAnn (Ross), Jean (Jacques), Richard (Lorraine), Sandy (John), Beverly (Harry), Butch (Lynn), Bobby (Cindy), Kathleen (the late Lewis).  He will be fondly remembered by his many nieces, nephews, extended family and his many friends.
Eric was born April 21, 1934 in Lachine Quebec. In 1950, he graduated from St. Vincent's High school, Saint John, NB. At age 16, he attended St. F.X. University where he studied in the General Engineering program (1950-1952). 
He then became a flight cadet in 1952 at the Canadian Air Force Royal Military College in Kingston and Trenton.  This led him to his 'true calling', a 35-year career as an Air Traffic Controller (ATC) from 1953-1989. His dedication to his career as an Air Traffic Controller was well known, he earned great respect from colleagues countrywide and developed many lifelong ATC friendships. 
At the onset of his career he worked in Goosebay Labrador (1957-1958/1962-1963) and on special assignment in Frobisher Bay, NWT (1957-1958).  He also worked at the Moncton Airport (1953-1957;1959-1962) and at the Ottawa International Airport (1966 -1988).  He had tours of duty in Sault Ste. Marie, Montreal for Expo '67, and Gander A.C.C.
He displayed further commitment to Air Traffic Control by holding positions as Branch Chairman of the Ottawa Operations and Secretary-Treasurer of the Canadian Air Traffic Control Association (CATCA) for 17 years.  He represented the union on various committees including the Official Languages Committee and interacted with Air Traffic Controllers from all over the world, attending meetings in various countries including Russia, Cyprus, Egypt, Costa Rica and many European countries. 

At the end of his career, he trained Air Traffic Controllers at the NAV center in Cornwall, Ontario.  He had a genuine love for Newfoundland and spent many happy retirement years there with Robina.
Dad loved life, and by example he taught us to live life to the fullest.  He had a wonderful passion for people.  His passion for people, along with his passion for travel and transportation (planes and trains), led him to many places where he easily formed friendships all over the world. His charming personality and smile could light up a room.  He had a great sense of humour and his generosity touched many. He never ceased to amaze people with his incredible memory for names and details, as well as his aptitude with numbers.  As his children, we were blessed to meet new people and see new places when we were in Dad's company.  We were fortunate to be in his company for a very long time.  We will miss him dearly.
0.0001pt; text-align: justify;">A funeral mass will be held at St. Patrick's Home,  

2865 Riverside Drive, Ottawa Ontario on

 April 21

st

  at 1 pm with reception to follow.  Paid parking is available across the street at Mooney's Bay parking lot. 

 
0.0001pt; text-align: justify;">

A private interment will be held at a later date in Cowansville, Quebec. 
0.0001pt; text-align: justify;">In memory of our father, please consider a donation to Hospice Care Ottawa www.hospicecareottawa.ca or please give the gift of life and be a Blood Donor.
Dad, may you rest in eternal peace with our heavenly Father.
Loved forever and never forgotten.
Write your sympathies or tribute