VAN CLEAVE, Galen
1939 - 2021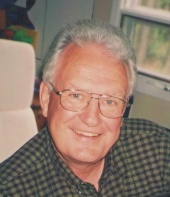 It is with great sadness that the Van Cleave family announces the passing of Galen, our much-loved father, grandfather and brother, on November 24th. Galen was born on February 7th, 1939, in Saskatoon, Saskatchewan. He is survived by his beloved daughters Kristin (Ian Bird) and Colleen (Jörn von Benckendorff); his treasured grandchildren Malia, Alexander, Lia and Sophie; his sister Elaine and brother Dalton. He is predeceased by his loving wife Sharon and son Kevin, as well as his parents, Allan and Dorothy, and sister Carol.
Galen grew up on University Drive and fittingly dedicated his life to education. He attended City Park Collegiate and the University of Saskatchewan, graduating with a B.Sc. Hons in Chemistry (1961) and a B.Ed. (1962). During this time he was fortunate to meet the love of his life, Sharon Motion, and they were married on August 18th, 1962. After starting his teaching career in Saskatoon, his passion for learning and for travelling led him to complete a Master's in Chemistry at the University of Hawaii (1966) and later a two-year teaching fellowship in Melbourne, Australia. The family then returned to Saskatoon, where Galen enjoyed a long career as Teacher, Vice-Principal and Principal in several Saskatoon high schools and was actively involved in promoting youth soccer. 
Galen instilled in his family his love of nature and of discovering the world during many summers camping across North America. He loved visiting his grandfather's ranch near Empress, Alberta, and spending time at the family cottage in Katepwa. Galen was happy caring for his vegetable garden, cross country skiing, going on long walks, cooking a new recipe, drinking a fine glass of wine, reading a book and having a good snooze on the couch after dinner. He cared deeply and genuinely about his students, he cherished the memories of his life-long friends and he was immensely proud of his three children and four grandchildren and all of their accomplishments.
Galen spent his last years living in Ottawa to be closer to Kristin and family. He passed with family at his side under the compassionate care of the staff at the SBSU unit at the Perley Health Centre in Ottawa, to whom we are infinitely grateful.
In lieu of flowers, the family asks for donations to be made to the Kevin Van Cleave Memorial Scholarship Fund at the University of Saskatchewan, Engineering.
As a tribute to Galen's life, Kristin and Colleen would like to ask his many family members, friends, students and acquaintances to gather amongst themselves over good food with a fine bottle of wine, raising their glasses to toast to Galen while remembering the good times. Please take a photo of your toast and share a favourite memory with us at galenvcmemorial@gmail.com so that we can be part of your celebration of his life. 
Write your sympathies or tribute