ACHESON, George
1950 - 2020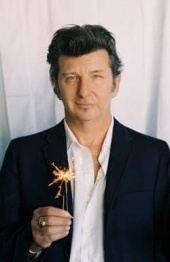 GEORGE ACHESON
October 4, 1950 – October 21, 2020
It is with great sadness that we announce the death of George Acheson of Ottawa in his 70th year. He died peacefully in the comfort of his own home. Predeceased by his parents Wally Acheson  and Rita Acheson (née Brophy) and younger sister Laurie Acheson. Survived by loving sons Marlon Arscott and Garrett Yull, along with cousins Randy Cracknell, Mary-Jane Dumbrell, Charlie Brophy, and Terry O'Connor, and many dear friends including Nadia Ross, Rob Scott, Andy Tate, John Zimmerman, Renee Fontenelle and his circles of friends in Wakefield, Toronto and Vancouver.
George was born in Ottawa, Ontario and lived in a number of national and international cities throughout his life. He was front row for both the hippie movement on the west coast and Woodstock followed by experiencing the center of the punk revolt in London, England. His subsequent years were spent working in his lifelong career as a hair cutter in some of the best salons in Toronto and Ottawa. George's life story was made into a theatrical production produced by STO Union called 7 Important Things which premiered at the National Arts Centre English Theatre in 2007 and went on to tour to fifteen international theatres and festivals until 2015, garnishing George's story and his performance rave reviews all around the world.
An invitation will be sent out far and wide for friends and family to come together for a Celebration of Life to be held in Wakefield, Quebec when we can all safely gather next year.
Write your sympathies or tribute