ENNS, Jacob "Jake"
1932 - 2020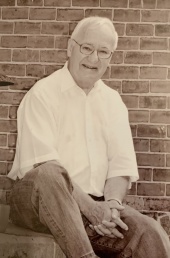 Jake Enns
January 18, 1932 - March 30, 2020
It is with great sadness that we announce the sudden passing of Jacob (Jake) Enns, at home on March 30, 2020. He will be deeply missed by his devoted wife Ruth, his daughters Olivia Enns and Naomi Enns (Lonnie Schofield) and his grandchildren: Phaedra, Sullivan, Griffin, Talia, Reed, Harland, Lilly and Kyra.
 Jake will also be missed by his siblings: Connie Hamm, Anne Berg, Helen Bergman, Neil Enns, Waldo Enns and Hildi Braun, as well as his extended Enns family. Jake was predeceased by his parents, Gerhard and Agatha Enns, and his siblings George, Dietrich, Peter, Mary, Edith and Judith.
 Jake was born January 18th, 1932, near Steinbach, Manitoba. Life on the family farm during the depression taught Jake the importance of hard work, frugality and community. Jake valued education, earning not only his teaching certificate but also his Bachelor of Science. After graduating, he held a number of jobs that drew on his interest in geology, meteorology and teaching, and often amused his children and grandchildren with stories of these adventures. 
 Jake then began a career with the Federal Government working across the country. While based in Iqaluit, he met and fell in love with Ruth, whom he married in 1966. Together, they relocated to Ottawa where they raised their family and where Jake continued his career with the civil service.
 Following his retirement in 1989 from the Department of Supply and Services, Jake founded a successful business, COPEM consulting. He was extremely proud of his company which, through his dedication and perseverance, grew to have contracts across the country.
 Family was everything to Jake. Whether through visits out West, or frequent and lengthy (!) Phone calls, staying connected with his extended family was a priority. Closer to home, he loved to gather Ruth, his children and grandchildren together for family dinners and outings to watch 'his' Senators in action. 
 Faith was an equally important part of Jake's identity. Fellowship with members of the Ottawa Mennonite Church, involvement in the church's Refugee Assistance Program, and his participation with Ten Thousand Villages were a few of the ways he lived out his beliefs. He recognized how fortunate he was and quietly shared what he had with others.
 Jake was known for his love of science and nature. He enjoyed watching and identifying the birds at his bird feeders while chasing away the squirrels. He had a beautiful garden at all times. His roses, begonias and houseplants brought him much joy. 
 Jake always wanted to remain in his family home. We would like to thank Jake's wonderful neighbors and friends whose listening ears and willingness to lend a hand, helped make this happen; Willy's assistance, in particular, was invalid.
Donations in memory of Jake may be made to The Canadian Bible Society, The Mission, or a charity of your choice. Online condolences may be made at fco-cfo.coop . A celebration of life will be held at a later date so that all who knew and loved Jake can attend.
Write your sympathies or tribute