OLSON, Jacob
1921 - 2020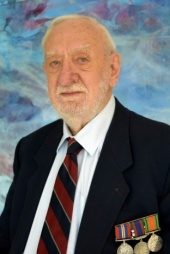 OLSON, Jacob Julien
July 11, 1921 – June 24, 2020
Julien lived his entire life as a good, decent human being – honest, dependable, hard working, caring and generous - all without fanfare. He was born in High River, Alberta, the second of six children for John and Anna Olson, Norwegian immigrants who settled in Alberta in 1921. He grew up on a farm west of Carstairs, Alberta with his parents and siblings Arne, Alice, Marie, Edna and Ralph and attended schools in Garfield, Cremona and Didsbury, finishing grade 12 in 1941.
In September 1941, Julien signed up with the RCAF. There he trained and became a radio technician using "secret" radar. Sworn to secrecy for 50 years, little was known about this group until the 1990's. Julien was always very proud of his role as a radar technician during WWII with the RAF Pathfinder 109 Squadron in England.
 While stationed in England, Julien met his soulmate Lilian (Gibson) an RAF WAAF and the two were married on September 15, 1945. Upon returning to Canada at the end of WWII, he attended the University of Manitoba, graduating in June 1949 with a bachelor's degree in Architecture.
 Architectural jobs were very scarce at the time in western Canada, so Julien, Lilian and their two children moved to Ottawa where he worked for the Federal Department of Public Works. One of the many interesting tasks in the early 1950's was that he oversaw the construction expenses for the renovation of the Prime Minister of Canada's residence on Sussex Drive. In 1957 he received a monetary award from the Canadian government for his idea to more economically manufacture copies of the Canadian Coat of Arms for display at all Post Offices. From 1958 to 1961 he was Manager in charge of Specification Writers in the Department of Public Works. From 1961 to 1977 he managed the construction design of Federal penitentiaries. He always said he was one of the few people who had visited all the Federal penitentiaries in Canada. From 1978 to his retirement in 1981, he was Head of Architectural Programs at the Department of Public Works. After retiring, Julien was a consultant for the Government of Trinidad and Tobago from 1981 to 1984 helping in the design of their prisons.
 In 1953, Julien, Lilian and their now three children moved into a house in Riverview Park which he had designed and then built with the help of his father who traveled from Alberta. Julien lived there until 2013 when he moved to an independent living apartment at the Perley Rideau Veterans' Health Centre complex and finally in January 2018, he moved into long term care at the Perley Rideau.
 Julien always enjoyed travelling. There were many trips back to Alberta, the first one being a road trip with the family in 1957. Also, there were many family camping trips to Bon Echo and Lac Phillippe and two memorable trips to Maine. After Julien retired in 1984, he and Lilian made several trips to England, Norway, and Barbados. Travel in the 1990's included several radar veterans' reunions in England and Canada. As well there was a tour of the maritime provinces with his sister Alice. Also, he travelled extensively with a dear friend Betty Kostashuk until her passing in 2005.
 While the family was growing up, Julien was an active member of the Riverview Park Community Association. As well, he participated in events at and served as President of the RA Gun Club for several years. As a hobby, he enjoyed building toys and other furniture items for his children and grandchildren.
 Julien recently said how much he missed his beloved wife Lilian of 49 years who died June 25, 1994. Now he can be with her for eternity. Julien is survived by his son Keith Olson (Valerie), daughters Dianne Creighton (Stuart) and Christine Trankalis (Aivars), granddaughter Jennifer Trankalis and great-grandson Gunnar Trankalis and grandson Anders Trankalis (fiancée Kelsie Linfoot). He is also survived by his siblings Edna Crook, Ralph Olson (Noreen), nieces and nephews in Alberta and British Columbia and relatives in Norway.
 The family wishes to thank the Perley and Rideau Veterans' Health Centre especially the staff in Rideau 1 North for their care during Julien's final years. In his memory, donations to the PRVHC are welcome at Perley Rideau Foundation, 1750 Russell Road, Ottawa, ON K1G 5Z6.  As per Julien's request, no service will be held. Condolences can be sent via the Funeral Cooperative of Ottawa, https://www.fco-cfo.coop
Write your sympathies or tribute