BOWER, Jerome Thomas
1939 - 2018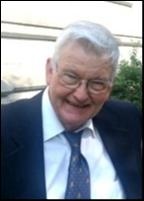 Jerome Thomas Bower passed away at Elisabeth Bruyère Hospital surrounded by family on Thursday, March 29, 2018 in Ottawa, Ontario at the age of 79. He was born March 8, 1939 to Frederick Gerald Bower and Evelyn May Bower (nee Seabrook) in Kempville, Ontario. He is survived by his wife Lucie-Marie (nee Castonguay); his daughters, Josée-Sarah Bower-Lacroix (Renaud Lacroix) and Myriam Bower (Jason Moreau); 4 grandchildren: Éllie & Cédric Lacroix, Chloé & Noah Moreau; his sister Joan Roscoe (nee Bower) as well as many nieces, nephews, other relatives and friends. He was predeceased by his sister Geraldine Meakin (nee Bower).
Visitations will be held on Friday April 6, 2018, 1-3pm and 6-8pm at the Funeral Co-operative of Ottawa, 419 St-Laurent Blvd, Ottawa. A celebration of life will be held at the Unitarian Universalist Fellowship of Ottawa, 400 McArthur Ave, Ottawa, on Saturday April 7, 2018 at 11:30am.
In lieu of flowers, donations may be made to The Ottawa Regional Cancer Foundation.
Write your sympathies or tribute