LANKESTER, John
1934 - 2022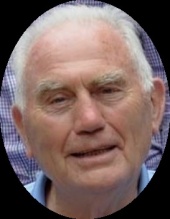 Lankester, John (Jun 8th, 1934 - Mar 14th, 2022)


It is with great sadness that the family of John Lankester announce his passing. John died peacefully, surrounded by family on Monday, March 14th, 2022 at the age of 87. Predeceased (by 18 days) by his loving wife Danka. Proud father of Katherine (deceased) (Kevin), Richard (Sally), Hugh (Deanna), Chris (Jonafe), and Dave (Kirsten). Loving grandfather to 12 grandchildren and 5 great grandchildren. Brother to Jim (deceased) (Ross (deceased), Una). Brother-in-law to Gin, Caro, Tess, Rich (Gillian), Timothy (Denise), Etienne (Jan), and Anni.

John, son of a veteran of both World Wars, at an early age moved with his mum in and out of London during WWII. Later John launched into his career journey spanning a Redemptorist Monastery, Nursing, and tour guiding in Spain before finally settling in on teaching. Through this odyssey John acquired a love for sport, music, theatre, art and most of all, learning. John was simply made to teach and wanted to share all knowledge that he could. John was particularly proud of breakthrough moments he managed to have with students, especially those who had struggled with school prior to joining him. An incorrigible joker, John did his best to lighten the mood with pranks delivered in his good-natured manner.

John's deep faith and commitment to the Catholic teachings came with the side benefit of introducing him to the supportive Church community in every location that John and Danka lived. Most recently, John cherished the time he spent performing and practicing with the choir at Immaculate Heart of Mary Church and the time spent with his fellow daily mass attendees.

As Danka's health declined, John remained steadfast as Danka's primary caregiver assisting her with the majority of her daily activities. Thankfully, John and Danka were blessed to have the support of wonderful PSWs from Perley Health. This made a huge difference to their lives. The family would also like to thank the fantastic staff at the Ottawa Hospital Coronary Care Units at both the General and Civic campuses for their care of John in his final days.

A Memorial Mass will be held at the Immaculate Heart of Mary Catholic Church, 1758 Alta Vista Drive, Ottawa on Saturday, April 2nd, 2022 at 10:00 AM.

In lieu of flowers, a donation to the University of Ottawa Heart Institute Foundation would be appreciated.
Write your sympathies or tribute