Ottawa's alternative full service funeral choice
BILODEAU, Judith Ann
1944 - 2018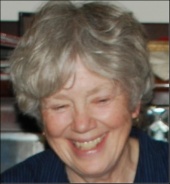 Joining her husband, Francois Bilodeau; loving mother to Joachim (Trish) and Mieke Roos; step-mother to Rachel, Joe, Jacques, Guy (Nathalie) and Yvan; grand-mother to Sasha, Caleb, Tavin and Declan; step-grandmother to Dylan (Véronique), Holly, Yohan, Chloé and Robin; and, aunt to many nieces and a nephew. Survived by siblings Alan (Mary) and Alma (Gary).
Born in Thessalon, she grew up in Sault Ste. Marie and Thunder Bay before attending McMaster University. She took a non-linear career path, and worked as a high school teacher, an archivist at various locations in Ottawa and an adult ESL teacher. She spent many happy summers with her husband on their hobby-farm in the Pontiac growing organic apples and vegetables and building a stack-wall home. After her husband passed away in 2014, she pursued her love of travel and study of Buddhism and spent a month at Kopan monastery in Nepal, attended a Buddhist retreat in Japan, and completed both the Portuguese and Spanish Caminos.
Many thanks to the staff and volunteers of the Ruddy-Shenkman Hospice for their excellent care, attentiveness, and willingness to serve ice cream during the last two and half weeks of life. In lieu of flowers, contributions to the Ruddy-Shenkman Hospice or to the Stephen Lewis Foundation in her name would be welcome. Memorial Service 6:30 p.m., Sunday June 10, First Unitarian Church, 30 Cleary Ave.
Write your sympathies or tribute