NOLAN, Desmond
2020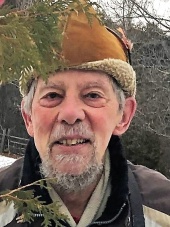 COVID-19 : Veuillez vous référer à l'avis de décès ci-dessous afin de valider si les événements sont maintenus, différés ou annulés — Check the notice below to find out whether a planned event has been deferred or cancelled.
NOLAN, Donald Desmond
March 14, 1935 – June 13, 2020
 Des was 85 years young when he unexpectedly passed away on Saturday June 13th. Devoted companion of Diane Berryman. Beloved father of five daughters: Sheilah (Tom Flesch), Sandra (Phillip Fong), Anne, Heather (Jeff Jessen) and Mary (Wayne Duff).  Son of Violet (Laymen) and Donald Nolan, and loving brother of Joyce Poulin (Weldon) and Richard Nolan (late Sandra). Proud grandfather of fifteen grandchildren: Kaylin, Joel, Holly, Bennett, Harris, Olivia, Sarah, Sam, Joey, Erica, Dana, Lee, Nolan, Maeve and Regan. Predeceased by former wife Helen Nolan (nee Hiscox). Des devoted his career to the travel industry, and returned full time to his passion for travel after retiring from the Canadian Government Office of Tourism.  Des was an optimist adventurer with a pioneering spirit and was most at home in nature. A long-time band member of The Joyful Noise, and of the Four Chords, Des had many additional hobbies and talents. A private family service will be held soon, and a public memorial will follow once restrictions are lifted. Funeral arrangements entrusted to the Funeral Cooperative of Ottawa. www.fco-cfo.coop.
Write your sympathies or tribute