Nicholas Gazzard - President
Nicholas Gazzard has spent his career in the fields of co-operative housing and training for not-for-profit organizations. A full-time father in the 1970s following his move to Canada from England, Nicholas began a career as a financial consultant and community college instructor in the 1980s. In 1980, he became a founding member of a Vancouver housing co-operative and in 1988 joined the staff of COHO Management, a property-management company dedicated to providing services to housing co-operatives.
Nicholas served as COHO's executive director for 10 years before joining the staff of the Co-operative Housing Federation of Canada. He was appointed the federation's executive director in 2005, a position he held until his retirement in 2017.
During his career, Nicholas has served on a number of boards and advisory bodies. Among them are Encasa Financial, an investment-management company for community housing, which he chaired for 10 years, and the Federal Co-operative Housing Stabilization Fund, a lending entity for housing co-operatives. For 12 years Nicholas served on the board of Co-operative Housing International, the global apex body for co-operative housing, where he was president for a four-year term. He is still involved in housing policy groups and has been twice named one of the top federal lobbyists of the year by  The Hill Times  . Now in semi-retirement, Nicholas works as a consultant offering community housing advisory services.



Beverlee McIntosh - Recording Secretary
Beverlee McIntosh is a retired social worker with significant experience in the field of geriatric and rehabilitative medicine, where she often found herself helping patients and their families with decisions about end-of-life care. Having experienced the high cost of the for-profit funeral industry following the death of her husband, Beverlee is inspired by the vision of the Funeral Co-operative of Ottawa. She joined the board of directors in 2010 to advance the not-for-profit option for Eastern Ontario.
Beverlee represents the Ottawa Council of Women on the Council on Aging and is a member of OASW representing social workers in Eastern Ontario. She is a former lecturer on gerontology at the University of Ottawa, and has volunteered extensively in the community as a birth doula and as a speaker in dementia care. Beverlee is a passionate advocate for social justice and brings these values to the development of the Funeral Co-operative of Ottawa.



Alexandra Wilson - Treasurer
Alexandra Wilson discovered a passion for co-operatives in 1974, when she and her neighbors organized the conversion of 260 rental flats to a housing co-operative, putting a stop to the owner's plans to evict the low-income tenants. Her involvement in saving her own home led to professional roles in the development, management and provision of association services to housing co-operatives. After 16 years' service, Alexandra retired in 2021 from her post as Chief Executive Officer of the Agency for Co-operative Housing, an organization that oversees federally funded housing co-operatives in Canada and helps them improve their operating performance.
Alexandra's professional and volunteer experience in the co-operative sector includes five years at the head of the Co-operative Housing Federation of Toronto; three years as Manager, Finance and Special Projects with the international affairs department of the Canadian Co-operative Association; 15 years as Executive Director of the Co-operative Housing Federation of Canada; six years' service as chair of the Credit Committee of Alterna Savings Credit Union in Ottawa; eight years as a director and chair of the audit committee of Citizens Bank of Canada and Citizens Trust Company; and many years serving as a director and volunteer at three housing co-operatives in Ottawa and Toronto. Since 2000, she has served on the board of directors of The Co-operators Group and several of its affiliates.
Alexandra's recent community service includes serving on the Advisory Board for Sustainable Business of Chartered Professional Accountants of Canada, the Innovation Advisory Board of the City of Ottawa and, since 2015, as a director of the Funeral Co-operative of Ottawa.



Jacqueline Pelletier
Well known for her contributions to the Franco-Ontarian community, Jacqueline Pelletier, now retired, has played leading roles as a chair, facilitator and host of organizations, conferences and media events addressing various aspects of the arts, culture and organizational life.
Beginning her career as a teacher, she worked in the area of continuing education at Algonquin College and was a founding director on the board of La Cité Collégiale. A past president of the Ontario Advisory Council on Women's Issues, she hosted prime-time programs on cultural, social and political affairs for TFO, the French-language public television station serving the province of Ontario.
In the course of her public service, Jacqueline was provincial spokesperson for the Ontario Breast Screening Program and Vice-President of the Steering Committee for the renewal of the Plan for the Arts and Heritage Ottawa 20/20. In 2015, she served as a member of President Jimmy Carter's electoral observation team in Guyana.
Jacqueline is a member of La Pléïade - Ordre de la Francophonie and past chair of the board of the Foundation for the Advancement of Francophone Theater in Canada. In 2016 she was inducted into the Order of Ottawa. 

René Pouliot - Vice-President
 Originally from Sherbrooke, Quebec, René P ouliot is retired from senior management at the Canada Revenue Agency. While he took particular interest in improving processes and systems throughout his working life, René also enjoyed mentoring new staff and developing their leadership potential. Both skill sets came into play in the course of his management of various tax programs within which he headed over 300 staff. René is also credited with helping CRA move away from paper-based systems by introducing Interac on-line payments into the agency's operations.
As a trainer, René traveled to all of Canada's major cities to share his special expertise in CPP and EI matters. In addition, he undertook major projects for Canada Border Services, liaising with experts in the US and Europe.
Over his 34 years with CRA, René was based in Edmonton, Quebec city, Sherbrooke, Armstrong, PQ, and Ottawa. In private life, he is the proud father and stepfather of five, with two grandsons.



Michael Casey - Secretary
More than 40 years of working in the co-operative and not-for-profit sectors saw Michael assume positions of increasing leadership responsibility. He retired in 2018, following a three-year stint as Executive Director of the Co-operative Development Foundation of Canada and ten years as Executive Director of the Canadian Catholic Organization for Development and Peace.
Born and raised in Edmonton, Alberta and a graduate of Collège Saint-Jean and the University of Alberta, Michael cut his co-operative teeth working with Arctic Co-operatives Ltd., the federation of indigenous co-operatives in the NWT and Nunavut. He has lived in various regions of Canada and spent 15 years working in the Philippines, Indonesia, Nepal. His experience includes 25 years of broad-based international development engagement in 21 countries in Asia, Africa, Latin America, the Caribbean, and Eastern Europe, focused primarily on community-based economic development using the co-operative model.
Michael has served on the boards of directors of several national and international not-for-profit and volunteer-based organizations, including the Canadian Council for International Co-operation (CCIC), Caritas Internationalis, International Cooperation for Development and Solidarity, and Kairos. He is a member of the Institute of Corporate Directors (ICD), having completed the ICD Not-for Profit Director Development Program in 2014.
Michael and his wife Lota, parents of three university students, joined the Funeral Co-operative of Ottawa in early 2020.



Rachelle LaPlante
Born in Crysler, for more than 40 years Rachelle LaPlante (née Landry) has lived in Embrun, Ontario with her husband Richard, an Embrun native. A 30-year career with Bell Canada, the last ten as a manager, and a stint with the federal government in the security field gave Rachelle a deep understanding of the importance of customer service and allowed her to hone her skills in leading people, managing budgets and projects, and writing policies and procedures.
A mother of two children, Rachelle is an active volunteer, sports enthusiast and community fundraiser. She has worn many hats in a variety of local charities, from Girl Guides, Brownies and Beavers to the Embrun Optimist Club and the Eastern Ontario Cobras hockey club. She served for three years on the organizing committee for the Banquet annual de la Francophonie de Prescott et Russell, filling the roles of treasurer, secretary and director for sponsorships, and since 2015 has been a member of the Board of Directors of the Club Richelieu Embrun , where she has held the positions of secretary, vice-president and president and regularly assists with organizing the club's annual golf tournament. A proud francophone, Rachelle worked with other volunteers for two years to bring about the construction of Embrun's Monument de la Francophonie and today she chairs the committee responsible for its maintenance. In April 2021 she was elected to the Board of Directors of Cooperative Hydro Embrun, Embrun's electricity provider.
Rachelle joined the Board of the Funeral Co-operative of Ottawa in June 2021.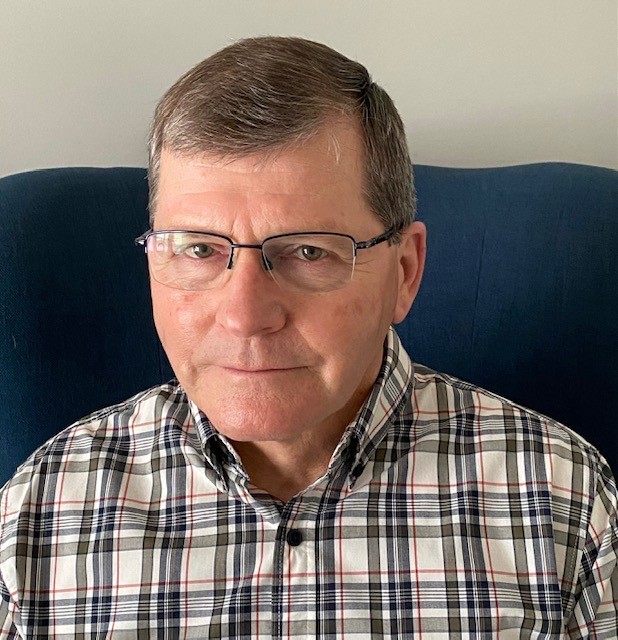 Lynden Hillier
Lynden retired from the Federal Public Service in 2019 after serving for several years in senior management positions in the Corporate Services Branch of Agriculture and Agri-Food Canada.  He is a former Executive Director of the Co-operatives Secretariat (which was situated in Agriculture Canada), a former Executive Director of the Canadian Co-operative Association, and served as Vice President of
Administration with the Credit Union Central of Saskatchewan prior to this. 
 
He served as Chair of the Board of the Co-operative College of Canada prior to its amalgamation with the Co-operative Union of Canada to form the Canadian Co-operative Association.  He has also served as
President of the Association of Co-operative Educators and has been a Board member for the Co-operative Superannuation Society, which manages pensions for employees of co-operatives and credit unions across Canada.

Born in Saskatchewan, Lynden is a graduate of both the University of Regina where he studied Business Administration and the University of Saskatchewan where is received a Master's Degree in Business (MBA).  Since retirement, Lynden resides in Kemptville Ontario.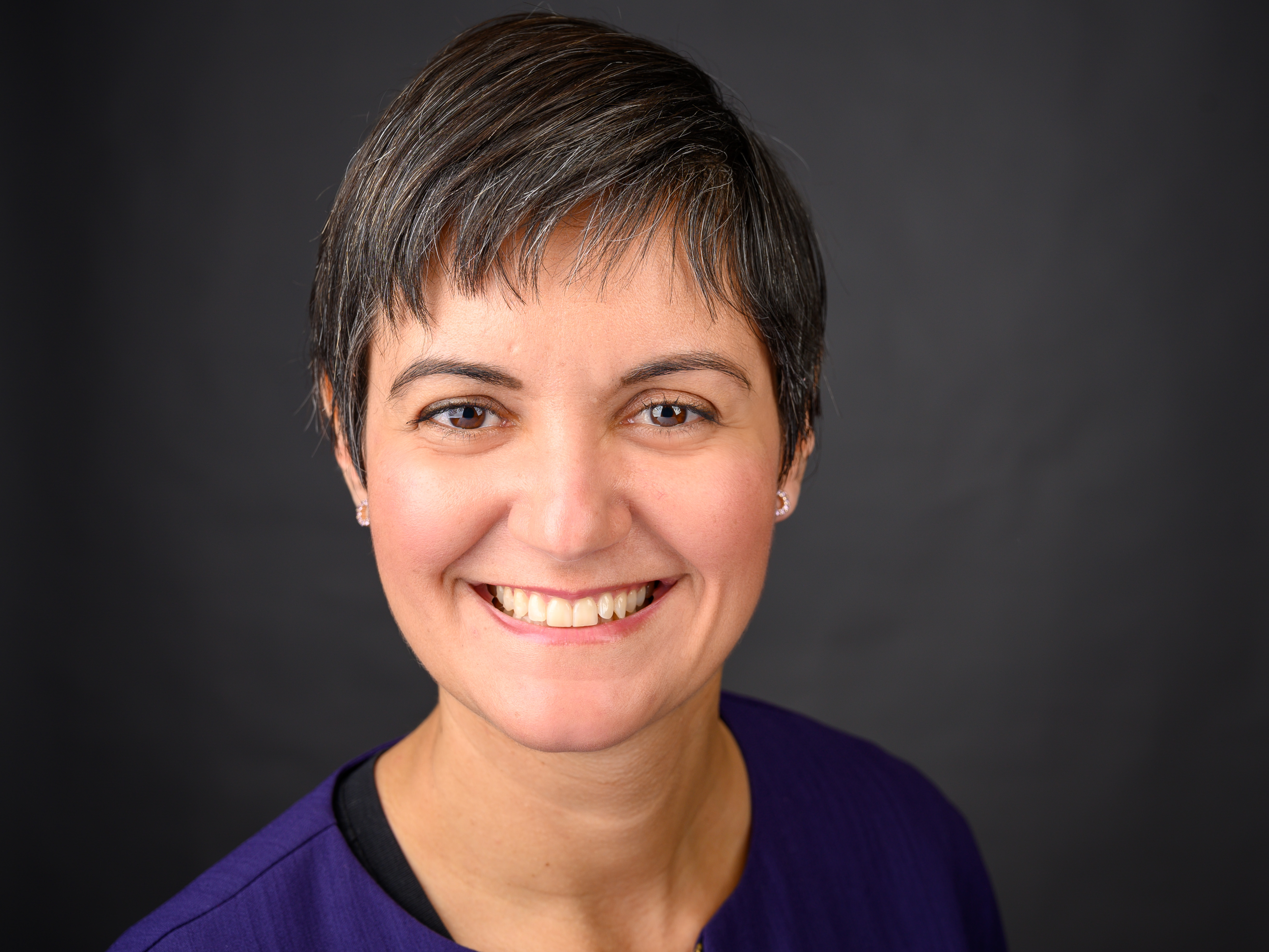 Agata Nobrega
Agata is known as an enthusiastic problem solver and a strong believer in teamwork. She encountered the co-operative sector when she joined the staff of the Agency for Co-operative Housing, where she remained for 11 years. While working for the Agency in a variety of capacities, including as Manager, Finance and Facilities, she developed a passion for process improvements. Prior to joining the Agency, Agata worked in other non-profit organizations, focusing largely on event planning. She recently joined the Natural Sciences
and Engineering Research Council (NSERC) as a senior financial advisor.
Born and raised in Brazil, Agata worked for over eight years in sales and accounting in that country's IT sector before immigrating to Canada. She earned a BA in Business Administration and a certificate in marketing in Brazil and a certificate in communications from Algonquin College. She has begun studies towards earning her CPA designation.
Agata lives in a francophone housing co-operative in Ottawa.