The Board of Directors of the Ottawa Funeral Co-operative is made up of long-time volunteers in the Ottawa area and have worked tirelessly to bring Co-op Funeral to Ottawa. Together they have many years of experience organizing a wide variety of cooperative initiatives for the benefit of our community.



Nicholas Gazzard - P

resident
Nicholas Gazzard has had a long career in co-op housing and training for non-profit organizations. A full-time father in the 1970s After coming to Canada from England, Nicholas began his career as a financial advisor and community college instructor in the 1980s. In 1980 he became a founding member of a housing co-op in Vancouver. In 1988, Nicholas joined the staff of COHO Management, a property management company dedicated to providing services to housing cooperatives.
Nicholas was CEO of COHO for 10 years before joining the staff of the Co-operative Housing Federation of Canada. He was appointed chief executive of the federation in 2005, a position he held until his retirement in 2017.
During his career, Nicholas has served on several boards and advisory bodies, among them Encasa Financial, a collective housing investment management company, which he chaired for 10 years, and the Stabilization Fund federal housing co-ops, a co-op housing lender. For 12 years, Nicholas served on the board of directors of the International Cooperative Housing, of which he was president for a four-year term. He is still involved in housing policy groups and was twice named one of the top federal lobbyists of the year by  The Hill Times.  Nicholas now works as a consultant offering community housing counseling services.



Beverlee McIntosh - Recording Secretary



Ms. McIntosh is a retired social worker who has worked in geriatric care and rehabilitation. In her role, she often had to help patients and families make decisions about end-of-life care. She became interested in the issue of the high cost of funerals and was therefore happy to learn of the creation of a funeral cooperative in the Ottawa region.
Having dealt with the expensive for-profit funeral services industry on the occasion of her husband's death, she was inspired by the vision of the Ottawa Funeral Cooperative and became a member of the Board of Directors in 2010 to promote access for the population of Eastern Ontario to not-for-profit funeral services. 
She is vice-president (health sector) of the Provincial Council of Women of Ontario. She has taught gerontology at the University of Ottawa and volunteers with the Alzheimer Society as a speaker in the area of dementia care. A retired social worker, she places great importance on the ideals of social justice and intends to bring these values to life by ensuring the success of an affordable funeral service solution in the Ottawa region.



Alexandra Wilson -

Treasurer
Alexandra Wilson discovered a passion for co-ops in 1974, when she and her neighbors organized the conversion of 260 rental apartments into co-op housing, ending the landlord's plans to evict tenants. His involvement in safeguarding these affordable homes has led to professional roles in the development, management and delivery of association services to housing co-ops. After 16 years of service, Alexandra retired in 2021 from her position as Chief Executive Officer of the Agency for Co-operative Housing, an organization that oversees federally funded housing co-operatives in Canada and helps them improve their operational performance.
Alexandra's work and volunteer experience in the co-operative sector includes five years leading the Co-operative Housing Federation of Toronto; three years as Manager, Finance and Special Projects in the International Affairs Department of the Canadian Co-operative Association; 15 years as Executive Director of the Co-operative Housing Federation of Canada; six years of service as chair of the credit committee of Alterna Savings Bank in Ottawa; eight years as director and chair of the audit committee of Citizens Bank of Canada and Citizens Trust Company; and many years as a director and volunteer in three housing co-ops in Ottawa and Toronto. Since 2000, she has served on the Board of Directors of The Co-operators Group. Currently Vice-Chair of the Board and Chair of the Risk and Compensation Committee, Alexandra chaired the audit committee of The Co-operators from 2002 to 2006 and has served on the board of directors of several of its subsidiaries. In 2017, she was elected to the board of directors of the International Cooperative Alliance and, in 2020, she joined the board of Co-operatives and Mutuals Canada, where she holds the position of vice-president.
Alexandra's recent community service includes serving on the Chartered Professional Accountants of Canada's Sustainable Business Advisory Council, the City of Ottawa's Innovation Advisory Council and, since 2015, as a director. of the Ottawa Funeral Cooperative.



Jacqueline Pelletier
Well known for her contribution to the Franco-Ontarian community, Jacqueline Pelletier has played a leading role as a facilitator, host or president of events of all kinds such as seminars, conferences or media events mainly affecting arts and culture. but also various aspects of community life.
Originally a teacher, she worked in the continuing education sector at Algonquin College. She was later one of the founding administrators of the Cité collégiale. She chaired the Ontario Advisory Committee on the Status of Women in the early 1990s. Until the mid-1990s, she hosted and interviewed several programs for TFO, the French educational television channel in Ontario.
Among her other public involvements, Jacqueline was provincial spokesperson for the breast cancer screening program as well as vice-chair of the committee responsible for reviewing the Ottawa 2020 Arts and Heritage Plan. In 2015, she was a member of the vote monitoring team led by President Jimmy Carter during an election in Guyana.
In addition to serving on the Board of Directors of the Funeral Cooperative, Jacqueline chaired until recently the Board of the Foundation for the Advancement of Francophone Theater in Canada. In 2016, she was made a member of the Order of Ottawa.



René Pouliot - Vice-president
Originally from Sherbrooke, Quebec, René Pouliot is a retired senior executive from the Canada Revenue Agency. While he had a particular interest in improving processes and systems throughout his professional life, René also enjoyed mentoring new employees and developing their leadership potential. Both skills came into play in his management of various tax programs in which he led over 300 people. René is also credited with helping the CRA move away from paper-based systems by introducing Interac Online Payments into its operations.

As a trainer, René traveled to every major city in Canada to share his particular expertise in the areas of CPP and EI. In addition, he undertook important projects for Canada's border services, liaising with American and European experts.

During his 34 years with the RCAF, René was based in Edmonton, Quebec, Sherbrooke, Armstrong, Quebec and Ottawa. In private life, he is the proud father and stepfather of five children, with two grandsons.



Michael Casey - Secretary
More than 40 years of working in the co-operative and non-profit sectors have allowed Michael to take on positions of increasing leadership responsibility. He retired in 2018, after a stint of three years as Executive Director of the Cooperative Development Foundation of Canada and ten years as Executive Director of the Canadian Catholic Organization for Development and Peace.
Born and raised in Edmonton, Alberta and a graduate of College Saint-Jean and the University of Alberta, Michael cut his teeth working with Arctic Co-operatives Ltd., the NWT Aboriginal Co-operative Federation. and Nunavut. He has lived in various parts of Canada and spent 15 years working in the Philippines, Indonesia and Nepal. He brings extensive experience from 25 years of international development engagement in 21 countries in Asia, Africa, Latin America, the Caribbean and Eastern Europe, with a primary focus on community economic development. Inspired by the cooperative model.
Michael has served on the boards of several national and international not-for-profit and voluntary organizations, including the Canadian Council for International Cooperation (CCIC), Caritas Internationalis, International Cooperation for Development and Solidarity, and Kairos. He is a Fellow of the Institute of Corporate Directors (IAS), having completed the IAS Nonprofit Director Development Program in 2014.
Michael and his wife Lota, parents of three university students, joined the Ottawa Funeral Co-operative in early 2020. 



Rachelle Laplante
Born in Crysler, Rachelle LaPlante (née Landry) has lived in Embrun, Ontario for over 40 years with her husband Richard, a native of Embrun. A 30-year career with Bell Canada, the last ten as a manager, and a stint in the federal government in the security field gave Rachelle a deep understanding of the importance of customer service and enabled her to develop skills in leading people, managing budgets and projects, and writing policies and procedures.
A mother of two children, Rachelle is an active volunteer, sports enthusiast and dedicated community fundraiser. She has worn many hats in a variety of local charities, from Girl Guides, Brownies and Beavers to Embrun Optimist Club and Eastern Ontario Cobras Hockey Club. She served for three years on the organizing committee of the Banquet annual de la Francophonie de Prescott et Russell, occupying the roles of treasurer, secretary and director of sponsorships, and since 2015 has been a member of the board of directors of the Club Richelieu Embrun, where she has held the positions of secretary, vice-president and president and regularly participates in the organization of the club's annual golf tournament. A proud francophone, Rachelle has worked with other volunteers for two years building the Monument de la Francophonie in Embrun and today she chairs the committee responsible for its upkeep. In April 2021, she was elected to the board of directors of the Coopérative hydro Embrun, Embrun's electricity supplier.
Rachelle joined the Board of Directors of the Ottawa Funeral Cooperative in June 2021.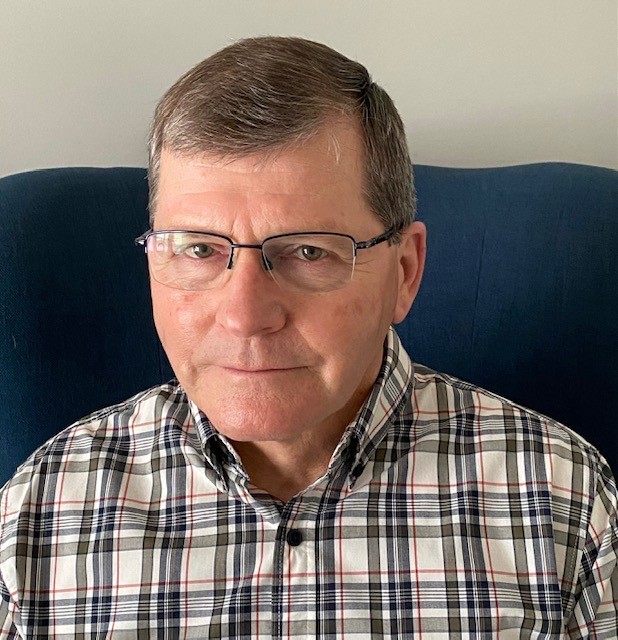 Lynden Hillier
Lynden a pris sa retraite de la fonction publique fédérale en 2019 près avoir occupé pendant plusieurs années des postes de haute direction à la Direction générale des services ministériels d'Agriculture et Agroalimentaire Canada. Il est un ancien directeur exécutif du Secrétariat aux coopératives (qui était situé à Agriculture Canada), un ancien directeur exécutif de l'Association des coopératives canadiennes, et a été auparavant vice-président de l'administration de la Crédit Union Central of Saskatchewan.

Il a été président du conseil d'administration du Collège coopératif du Canada avant sa fusion avec la Co-opérative Union of Canada pour former la Canadian Co-operative Association. Il a également été président de l'Association of Co-operative Educators et a été membre du conseil d'administration de la Co-operative Superannuation Society, qui gère les pensions des employés des coopératives et des coopératives de crédit à travers le Canada.

Né en Saskatchewan, Lynden est diplômé de l'Université de Regina, où il a étudié l'administration des affaires, et de l'Université de la Saskatchewan, où il a obtenu une maîtrise en administration des affaires(MBA). Depuis sa retraite, Lynden réside à Kemptville, en Ontario.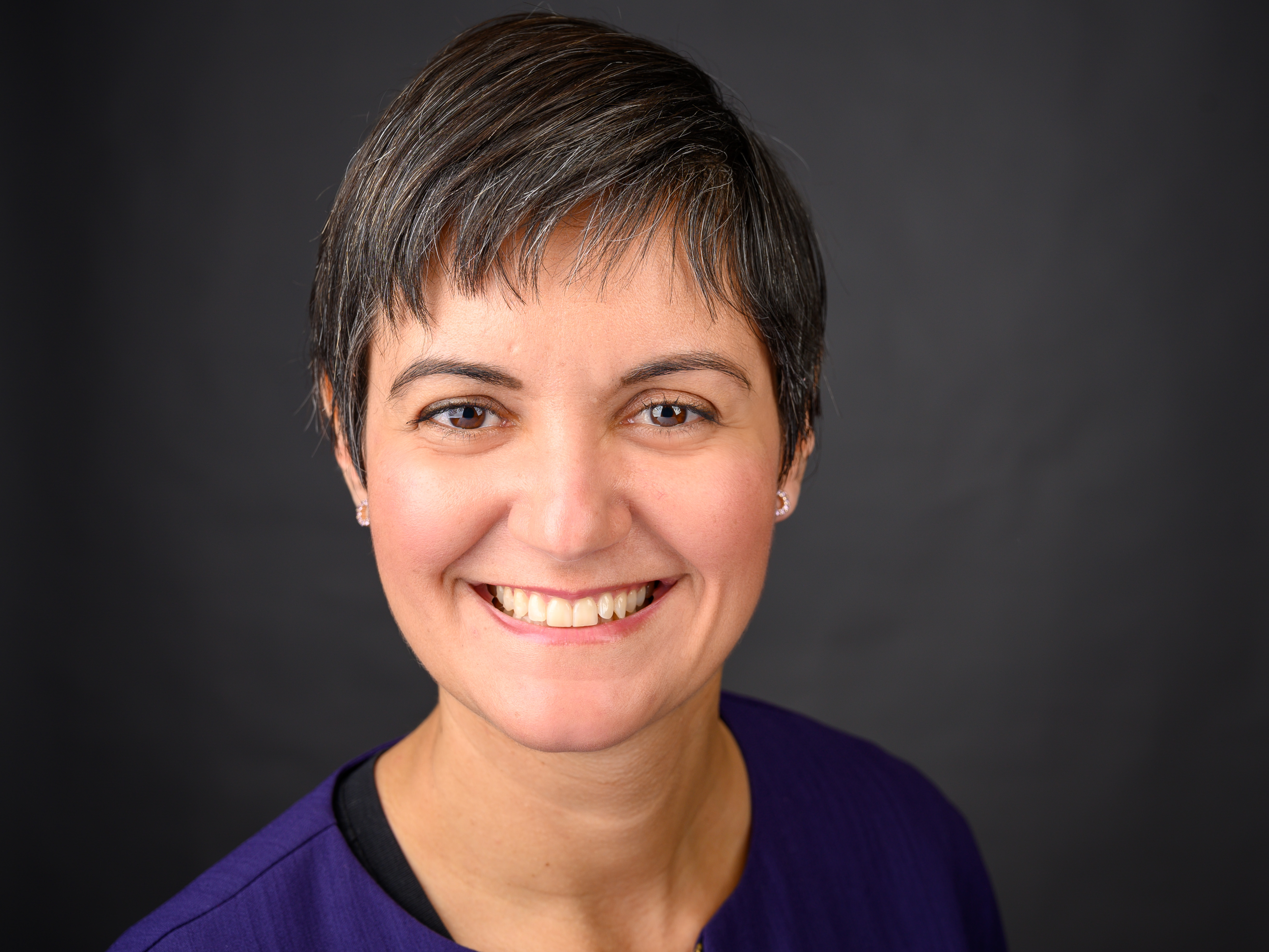 Agata Nobrega
Agata est connue et appréciée pour son enthousiasme à résoudre des problèmes et sa capacité de travailler en équipe. Elle a découvert le secteur coopératif lorsqu'elle s'est jointe au personnel de l'Agence des coopératives d'habitation, où elle est demeurée pendant 11
ans. Tout en travaillant pour l'Agence à divers titres, notamment en tant que gestionnaire, Finances et installations, elle a développé une passion pour l'amélioration des processus.
Elle avait auparavant travaillé dans d'autres organisations à but non lucratif, se concentrant principalement sur la planification d'événements. Elle s'est récemment jointe au Conseil de recherches en sciences naturelles et en génie (CRSNG) en tant que conseillère financière principale.
Née et élevée au Brésil, Agata a travaillé pendant plus de huit ans dans les ventes et la comptabilité dans le secteur informatique de ce pays avant d'immigrer au Canada. Elle a obtenu un baccalauréat en administration et un certificat en marketing au Brésil et un certificat en communications du Collège Algonquin. Elle a commencé des études en vue d'obtenir le titre de CPA.

Agata vit dans une coopérative d'habitation francophone à Ottawa.